Barcelona
Demo Cards
Download our Demo Cards with an overview of each demonstration per pilot site.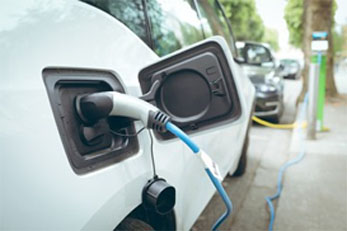 This pilot focuses particularly on L-category Electric Vehicles (LEVs); especially electric scooters. The pilot aims at fostering the development of new mobility services in the form of an e-scooter sharing fleet with a two-fold objective; on the one hand, it will help to reduce the big existing fleet, that is mainly based on fossil-fuelled motorbikes and scooters; on the other hand, it will help to raise awareness on electro-mobility and let users experience EV performance and usability before taking the decision of purchasing an own EV. Furthermore, the characteristics of LEV batteries enable the development of battery swapping strategies that can be charged in battery hubs. The demonstrator clusters the piloting of several services and technologies to enhance the current e-scooter sharing business case, namely smart charging management in the battery hubs to minimize grid impact and foster renewable energy usage, the geo-location of assets, the control of battery health and charge optimization to extend lifespan and booking services.
Charging location
In this pilot the charging will take mainly in public and private parking garages.
EV type and purpose
Barcelona will focus on light electric vehicles (LEVs) as part of sharing fleets to enhance mobility options in the city without increasing the number of vehicles. An additional use case will demonstrate acceptance of in-company charging spot booking for a multi-site company using privately owned cars by employees.
Renewable Energy Source
The smart charging management will enable to explore the potentials of PV panels installations in combination (or not) with second-life stationary batteries. Furthermore, the use of green energy either through taking into account the global energy mix or supplied by a certified green energy provider will be exploited as an added-value for the sharing company.
Smart Charging
• How fleet managers and user of shared EVs avoid range anxiety by improving range estimation through battery health monitoring and driving pattern performance (smart geolocation assets applications).
• How smart management of charging solutions such as battery swapping hubs can balance energy demand for EV battery charging, other local loads (parking lots or building).
• How EV fleets can improve performance (minimization of recharging downtimes) by introducing charge booking and energy hubs.
Business models
• EV sharing services will help to increase users' (individuals or companies) acceptance to use and buy EVs for transportation in urban areas.
• New business models related to smart billing solutions (battery swapping hubs, and shared private and public charging points) will improve stakeholder and end user acceptance.
• Companies will can increase employee loyalty or attract talent by covering needs linked to their mobility profiles (offering in-company charging point spots).