Article published on Open Access Government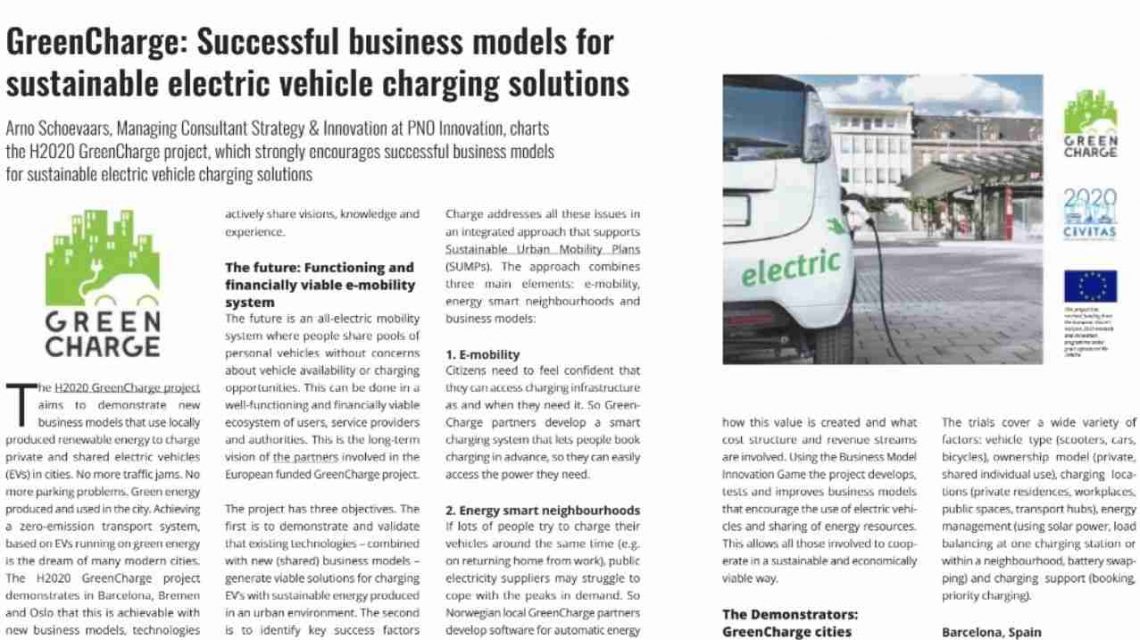 Open Access Government has published an article about GreenCharge in the January 2020 edition of their magazine. On page 402-403 you can find the article 'Successful business models for sustainable electric vehicle charging solutions'.
In this article you can read more about GreenCharge's belief in a future with a functioning and financially viable e-mobility system and how the project partners demonstrate this in three real-life situations in Bremen, Barcelona and Oslo.
Read the whole magazine of Open Access Government or download our article.
Newsletter
Subscribe now to receive the GreenCharge newsletters in your email with latest news about the project and the forthcoming events.