International workshop on Smart and Sustainable Mobility – SSUM'20

University of Campania "Luigi Vanvitelli"
Caserta, Italy

15-17 April 2020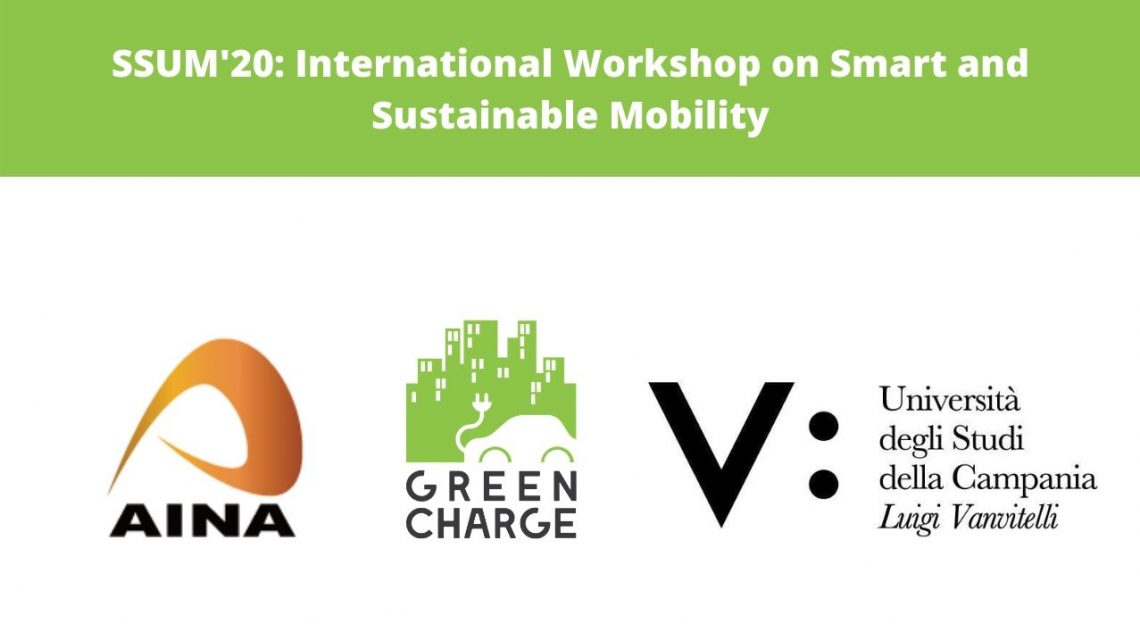 Dissemination workshop of the GreenCharge European Project
Location: University of Campania "Luigi Vanvitelli", Caserta, Italy
Date: 15-17 April 2020
Colocated with the 34th International Conference on Advanced Information Networking and Applications (AINA-2020)
For any submission problem, please send an email to antonio.esposito@unicampania.it and Cc: beniamino.dimartino@unina.it
Workshop Chairs
Beniamino Di Martino, Salvatore Venticinque, Armando Carteni', Antonio Esposito – University of Campania "Luigi Vanvitelli"
Main topics of SSUM'20
Electric mobility
Micro-mobility
Autonomous mobility
On-Demand mobility
Sustainable policy
Sharing mobility
ITS technologies
Simulation models
Mobility services
Equity
Evaluation analyses
Freight transport
Air quality
Mobility as a service
Transportation planning
Decision support systems
Important dates
January 15, 2020: Paper Submission Deadline
January 15, 2020: Author Notification
February 5, 2020: Final Manuscript Due
February 5, 2020: Author Registration
April 15-17, 2020: Conference
Camera ready submission info
To be announced
Paper submission guidelines
Workshop papers should be maximum 10 pages long. However, authors can add up to 2 extra pages with the appropriate fee payment. Papers must be prepared using the Lecture Notes Style of Springer Proceedings (download here), and must be formatted in PDF format. Prepare your paper in PDF file and submit it electronically to AINA-2020.
Publication of papers
All accepted papers will be included in conference proceedings of Lecture Notes series published by Springer. Proceedings will be sent by Springer for indexing in EI and SCOPUS. Authors of accepted papers will be given instructions for submission of camera ready and copyright form. Presented papers at AINA-2020 will be considered for publication in some Special Issues in International Journals.
Proceedings of the conference will be published in Springer Series "Advances in Intelligent Systems and Computing"
Accepted papers will be given guidelines in preparing and submitting the final manuscript(s) together with the notification of acceptance. Authors of accepted papers, or at least one of them, are  requested to register and present their work at the conference, otherwise their papers will be removed from the digital library after the conference.
Newsletter
Subscribe now to receive the GreenCharge newsletters in your email with latest news about the project and the forthcoming events.